No Experience Necessary
Creativity stimulates healthy immune systems – a person's best chance at fighting chronic diseases and stress. Healing Icons® are visual symbols you create about your life's journey in our empowering series of classes.
Unique & Creative
Be willing to fall back in love with your creativity.
Contagious Healing
Friendship is a source of joy, that's why we work in small groups
Stress-Free
Once pain is released, we move toward living more fully.
Coping Tools
Learn to manage and uncover a deep emotional well of healing
Online Community
Connect with other survivors, discuss work, share stories, from any device.
Amazing Support
Our experienced and dedicated teachers are here for you.
We Need More Than Medicine to Heal
Since 1995, Healing Icons® has inspired thousands through artistic workshops for adults.
Our mission is to provide creative, evidence-based treatment support that is accessible and affordable.
Creating
Get messy with workshops, retreats, exhibitions and community events
Learning to Play
"Looking forward to this class was the highlight of my week! The atmosphere Heidi created was so very peaceful and her gentle encouragement allowed me to begin to release a half century of "junk". TBD 2014
Uplifting
We build communities of hope to lessen anxiety, let go of stress and transform trauma.
Igniting Creativity
"The fellowship is so inspiring. I feel I have a devoted, dependable, loving and encouraging family. To be accepted as I am, has given me a chance to grow, not only creatively, but spiritually, too." TB 2014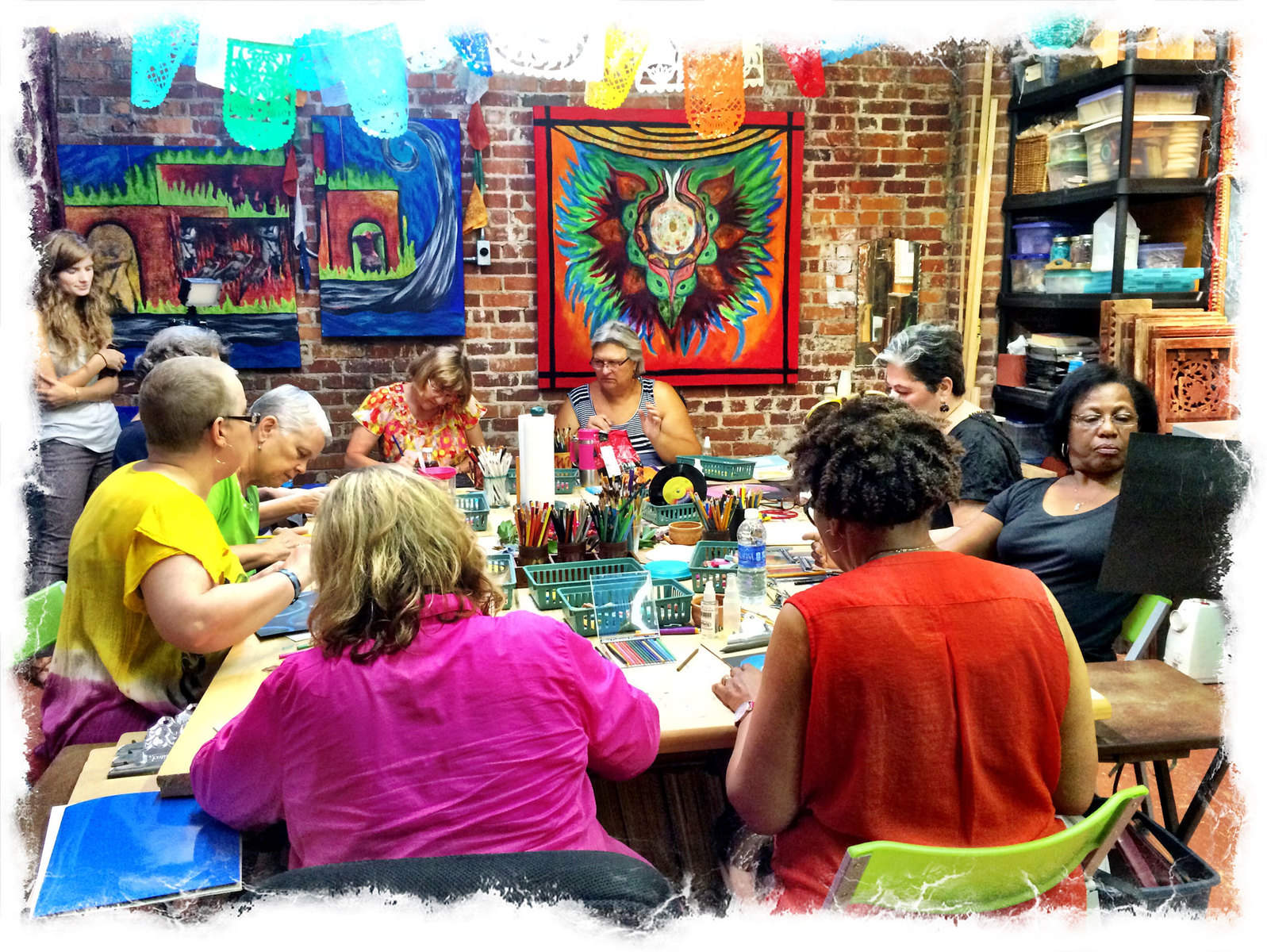 Supporting
Deep personal connections are created within a nurturing community
Learning from Each Other
"These art and healing classes provided me with much needed support and enjoyment. Fellowship came through our learning that art has healing powers. We all realized we were just as afraid of art as we were of our cancer! All that changed very quickly!" DM 2014
Healing
The creative process is introduced as a means of confronting fear
Dedicated Encouragement
"Heidi's knowledge and encouragement were tremendous. The opportunity to express my inner thoughts and feelings in the accompaniment of others experiencing a life-threatening condition was incredibly encouraging as well as healing. While working on the art project people feel relaxed, comfortable to talk and share feelings instead of just sitting in a circle waiting for the next person to talk like a traditional support group. In these classes, there is room for silence and it never seems awkward." CP 2014